Danish shipping company Maersk, the world's largest shipping company, is in a position to authoritatively say that what it sees in terms of global trade is a reliable indication of real trade conditions around the globe. In an interview with Bloomberg  after the company reported dismal earnings, Maersk CEO Soren Skou shared his perspective about the global economic outlook for 2019 is looking bleaker than it did in 2018, and that is showing up in his business.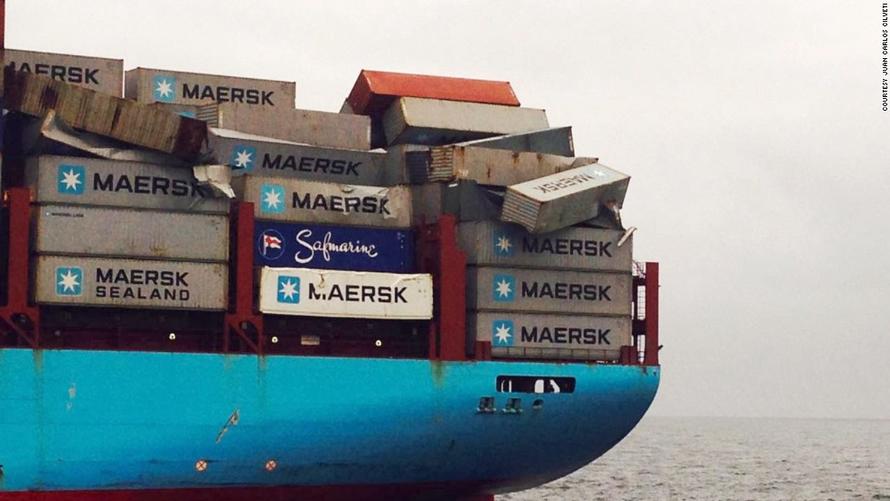 Skou cited rising oil prices which have an impact on input costs among the factors affecting Maersk, and he added that he does not see any good reason why oil prices would drop.
Skou's downbeat outlook is due to his knowledge that trade tensions for most of last year led to a great deal of front-loading of trade, and that will also exacerbate this year's trade outlook, as the front-loading benefits fade into 2019, and that means the fallout of trade tensions will be larger this year, as supply-demand imbalances resolve and improve.
Earlier yesterday, Maersk reported full year earnings, with the company's forecasted EBITDA for 2019 palpably, coming in weak, and guidance missed the lowest analyst estimate, and now sees 2019 EBITDA of only $4 billion, well below the widely-held estimate of $4.77 billion (range $4.11 billion to $5.40 billion).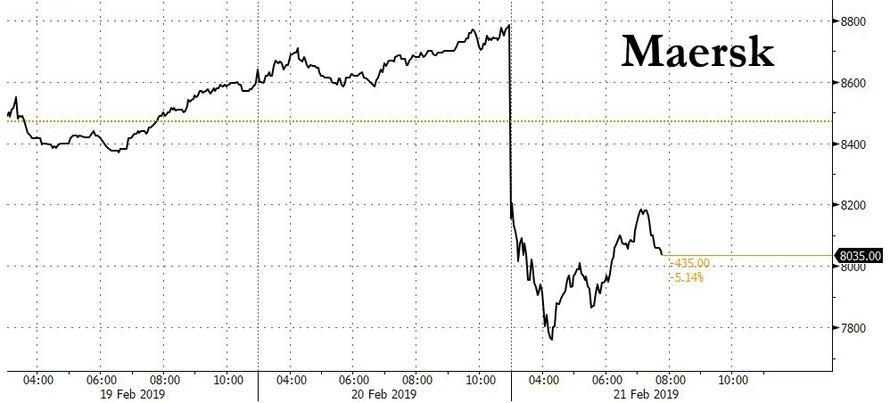 The historical data was mixed, with full-year 2018 EBITDA coming in at $3.81 billion, which was below the expected $3.83 billion, while revenue of $39 billion was slightly above the estimated $38.82 billion; meanwhile the company's underlying profit posted at $220 million, also well below the estimate of $291.1 million.
As a result, the company's stock fell as much as 10% in trading, before settling on the day, down 8.6%. The drop was the biggest one-day drop in Maersk's stock price since June 2016.