by Bob Simpson, Synchronicity Performance Consultants
In last week' session, we took the first step in identifying Canada's Top 100 Companies.  We took a single factor (return to shareholders over the past five to ten years).Normally, we simply screen for a number of factors.  For example, we might screen for US companies, with a market cap of $5 Billion that have achieved better than average performance in specific factors.  For example, we might use the following screen: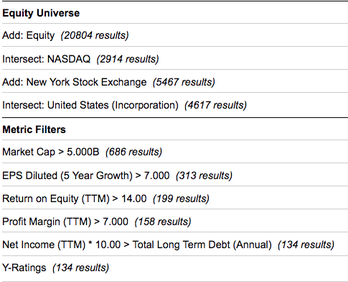 In this session, we used the YCharts Equity Screener to look at similar factors to identify approximately 100 top-ranked Canadian companies for each factor.  This approach may help us to include Canadian growth companies, like Boyd Group or Constellation Software that may not make a broader screen.
To begin, we started with total return to shareholders.  Total return to shareholders should only be used for longer periods of time, such as five to ten years as stock performance may lead you in a very bad direction if you look at 3-month to 1-year stock performance.  Over longer periods, you may be able to say that "You can fool the market some of the time but not for ten years."  You should be able to find most of the names generated by this screen on other fundamental factors.
The top 10 companies from a 10-year total return screen are: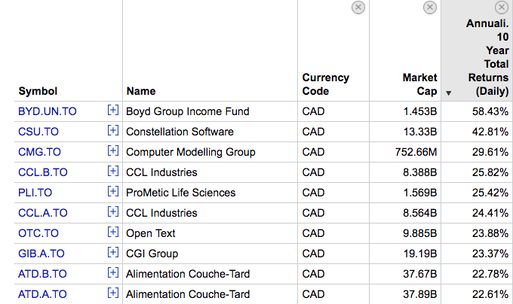 Next, let's screen for long-term (10-year) EPS Growth.  Notice the stocks on both lists?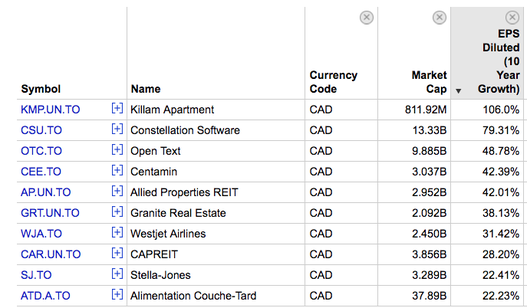 Then, five year EPS Growth: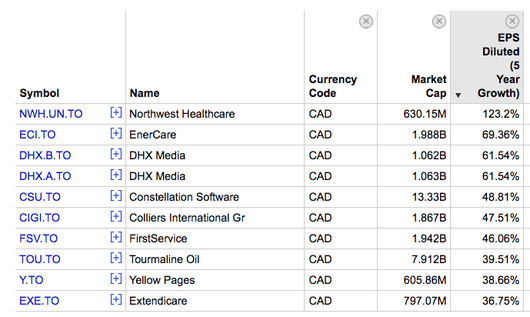 And three-year EPS Growth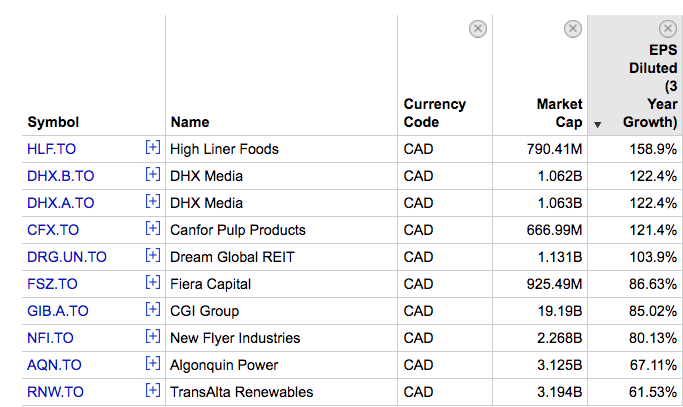 Making the top ten percent in any category should lead us to give those companies some consideration.Next, let's look at Return On Equity.  Who made the top 10?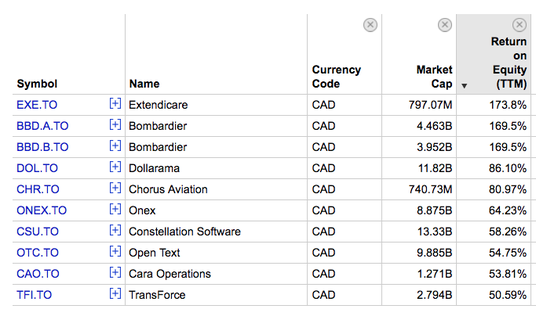 And finally, Profit Margin: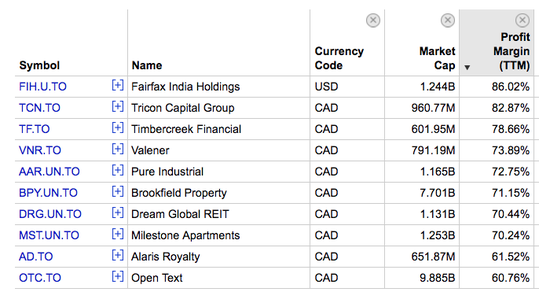 For the Huddle, we chose roughly 100 companies from each category for a total of 228 companies.  In the next session, we will drill down further.For a visual description of the process above, please watch the recording of the October 31st Huddle below.
This article originally appeared at the Synchronicity Performance Consultants' Blog