As Econ Data Slows, How High Can Rates Rise?
by Bryce Coward, Knowledge Leaders Capital
From the middle of April through yesterday 10-year treasury rates rose from 2.17 to 2.40, prompting the obvious question of how high will they rise. The interesting thing about the recent slight backup in rates is that it has occurred within the context of slowing economic data. Econ data as measured by the Citi Economic Surprise Index for both the United States and Developed Markets peaked in March and has since fallen considerably. The slowdown in economic surprises would suggest rates have little room to move higher, unless or until economic data improves from current expectations. If, on the other hand economic data continues to disappoint or even remains the same, the relationship between the Citi Economic Surprise Index for the United States and 10-year rates (first chart) would suggest ample downside for rates.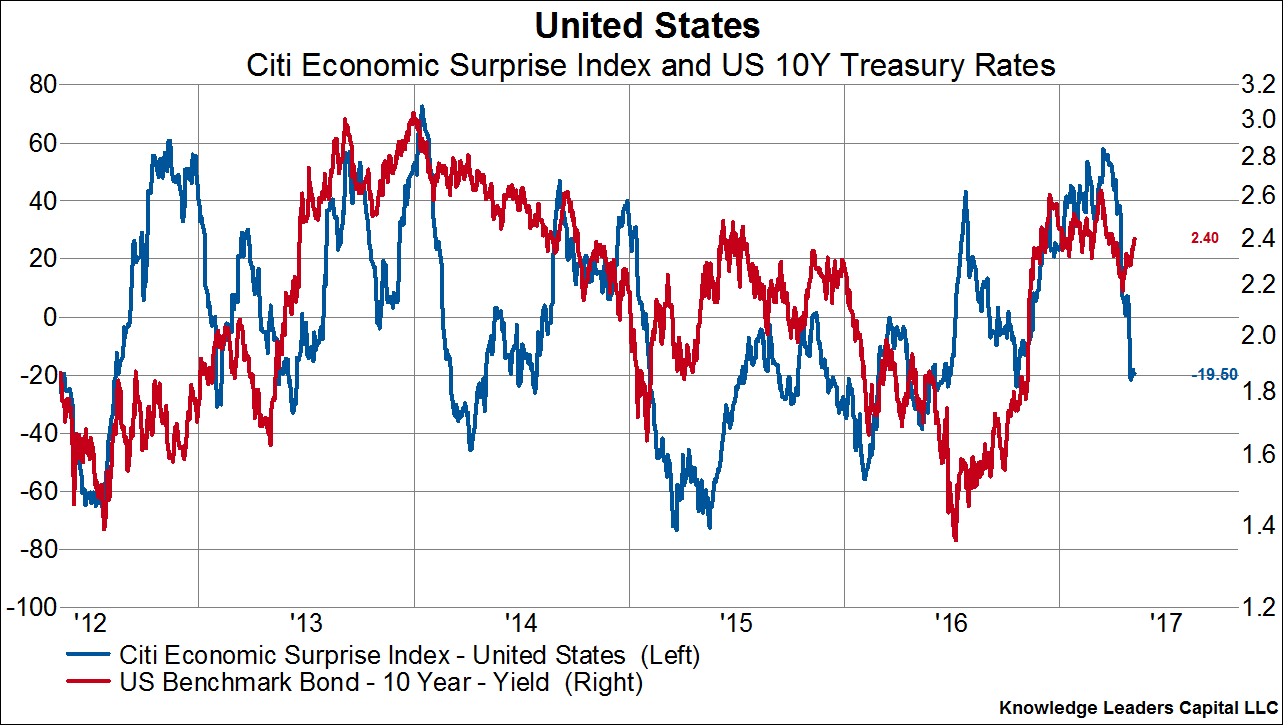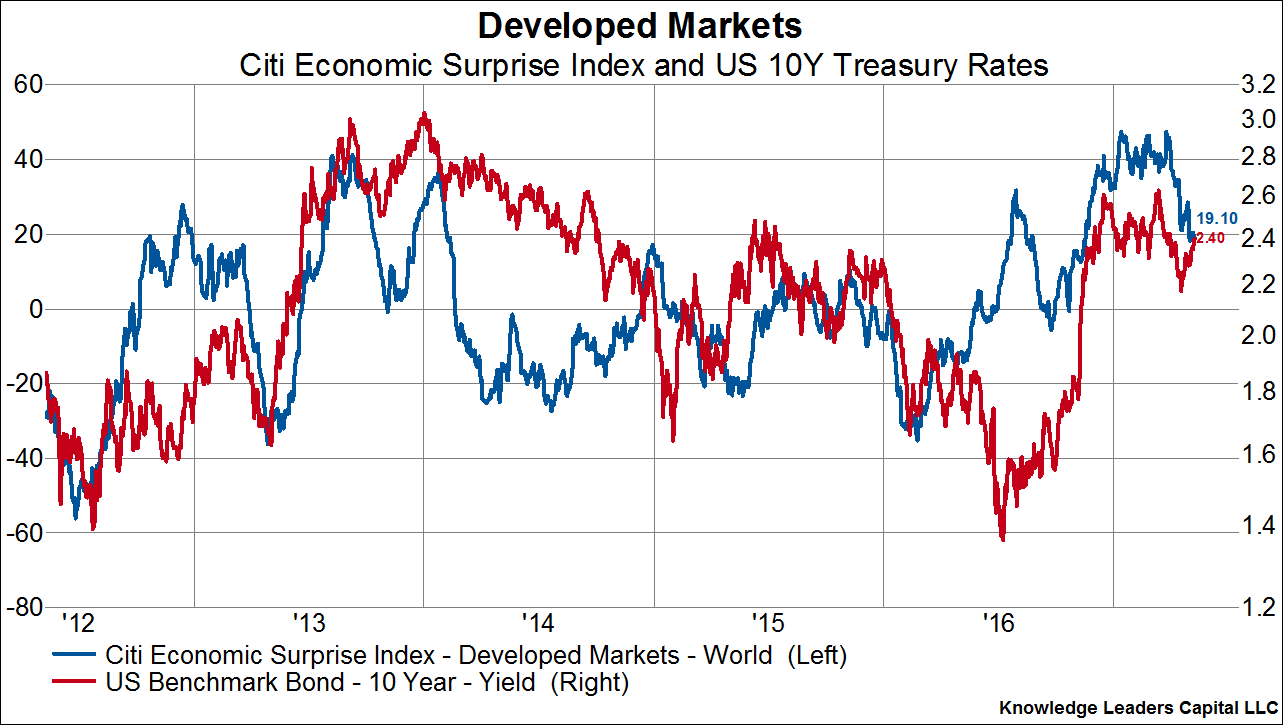 Copyright © Knowledge Leaders Capital