by Cam Hui, Humble Student of the Markets
As the latest Earnings Season kicks off, investors need to recognize that EPS estimates have been falling dramatically in the last few weeks - so much to the extent that a view is developing that expectations have been lowered so far that they are relatively easy to beat. The latest update from John Butters of Factset shows that forward 12-month EPS have fallen, but they have started to tick in in the last 2-3 weeks.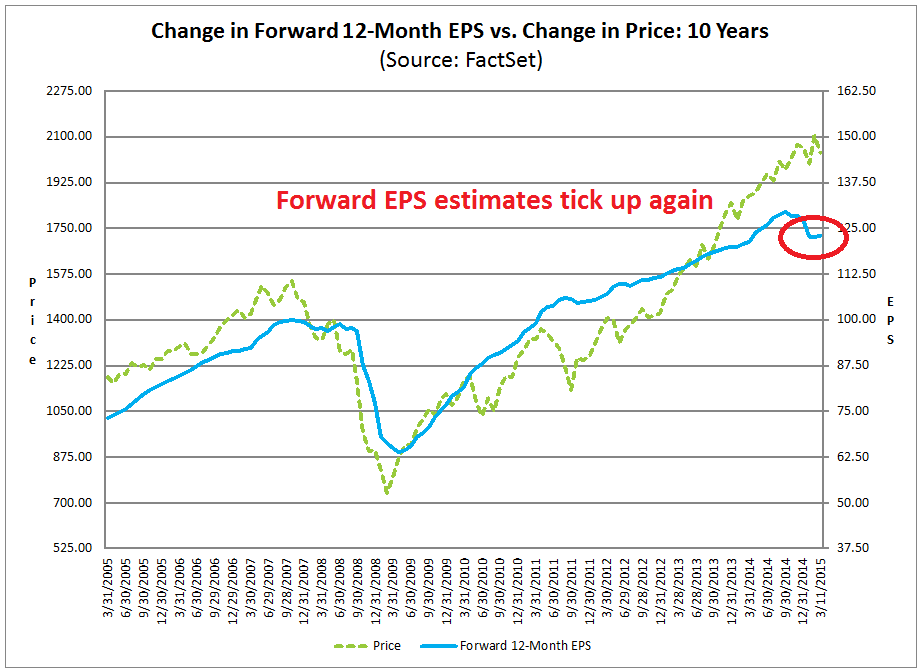 How low is the bar?
With 1Q growth faltering, the key question for US equity investors is whether the expectations have been racheted down sufficiently that they are easy to beat. For some context, Factset compiled the issues raised by companies in their earnings calls and pointed out that 70% of the negative factors cited so far have been currency related.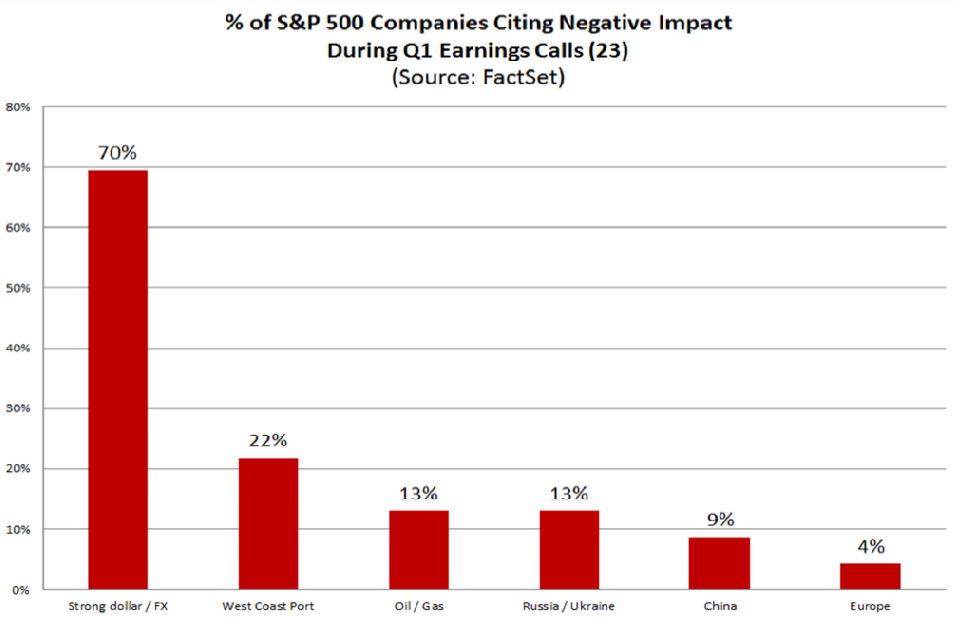 Analysis from Goldman Sachs (via Nick) shows the impact of the USD on sales beats: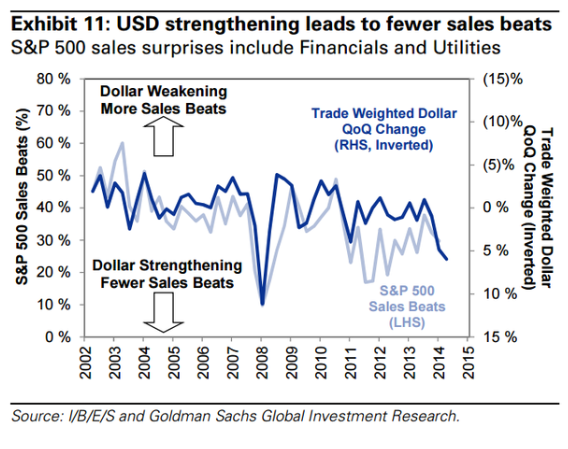 Further analysis shows the effect of foreign sales compared to estimate revisions (the red line is my best guess at a regression slope):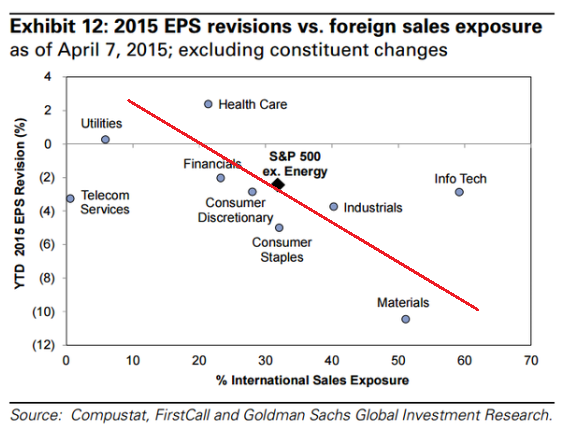 In other words, this Earnings Seasons all about the US Dollar!
Strong USD effects may not be over
To put the USD effect into context, the chart below compares the US Dollar Index (top panel) with the price of oil (bottom panel). First of all, just look at the magnitude of those moves! Now look at the developing divergence. Even as the price of oil appears to be stabilizaing and carving out a bottom, the USD Index continues to rise. So while the negative effects of lower oil prices are mostly reflected in energy stocks, the strong USD effect on the rest of the market may not be over.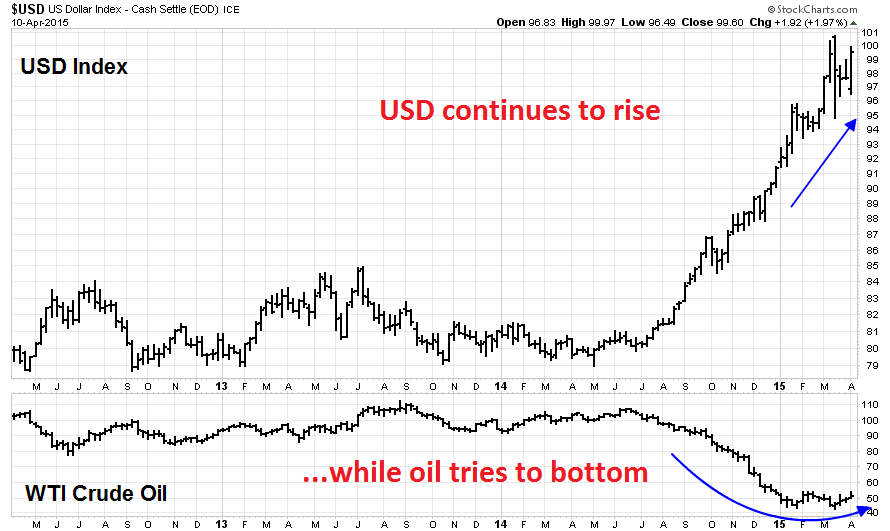 It is still very early into Earnings Season and I have no idea whether the bar has been lowered sufficiently that companies can beat Street estimates. However, we should never forget that the market is forward looking. Should the USD continue to rally, the chorus of company currency "excuses" might be enough to spook the markets into a sell-off on the basis that 2Q earnings will be weak because of further negative FX effects..
Copyright © Humble Student of the Markets