After breaking down in September, 10 year yields have crept up and kissed the backside of their 50 day moving average. From a reference perspective to the two previous cycles (94' & 04') in which the Fed rattled the markets with motions to withdraw monetary accommodations - there lies a fork in the comparative road.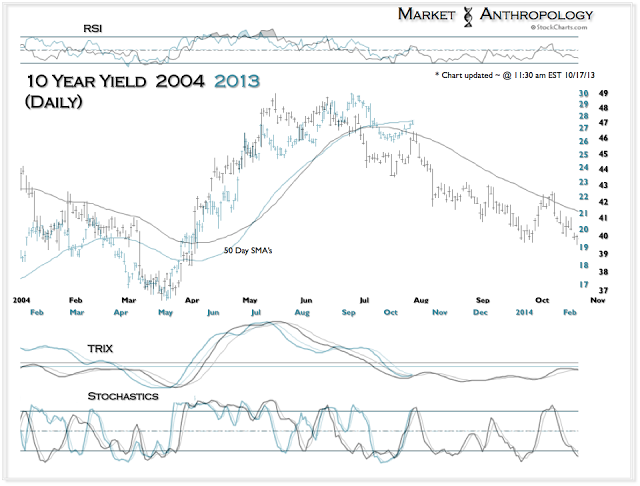 Although the kabuki theater in Washington has muddled the intentions and postures of the Fed, we continue to work from the perspective that most of the heavy lifting has already been done in the bond market this year.
From an intermarket and momentum perspective we very much prefer the route taken by yields in 2004, but will keep a close eye on the 94' roadmap which would push a prospective high well into 2014.