Phil Huber, CIO, Savant Wealth Management, based in Chicago, joins us for a deep dive on how advisors can thoughtfully and successfully implement alternatives to gain a competitive edge in portfolio construction. Phil is a former award-winning advisor, was appointed CIO, at Savant following the merger of Huber Financial Advisors and Savant Capital, which forged their $8-billion Chicago-land behemoth Savant Wealth Management RIA two years ago.
Listen on The Move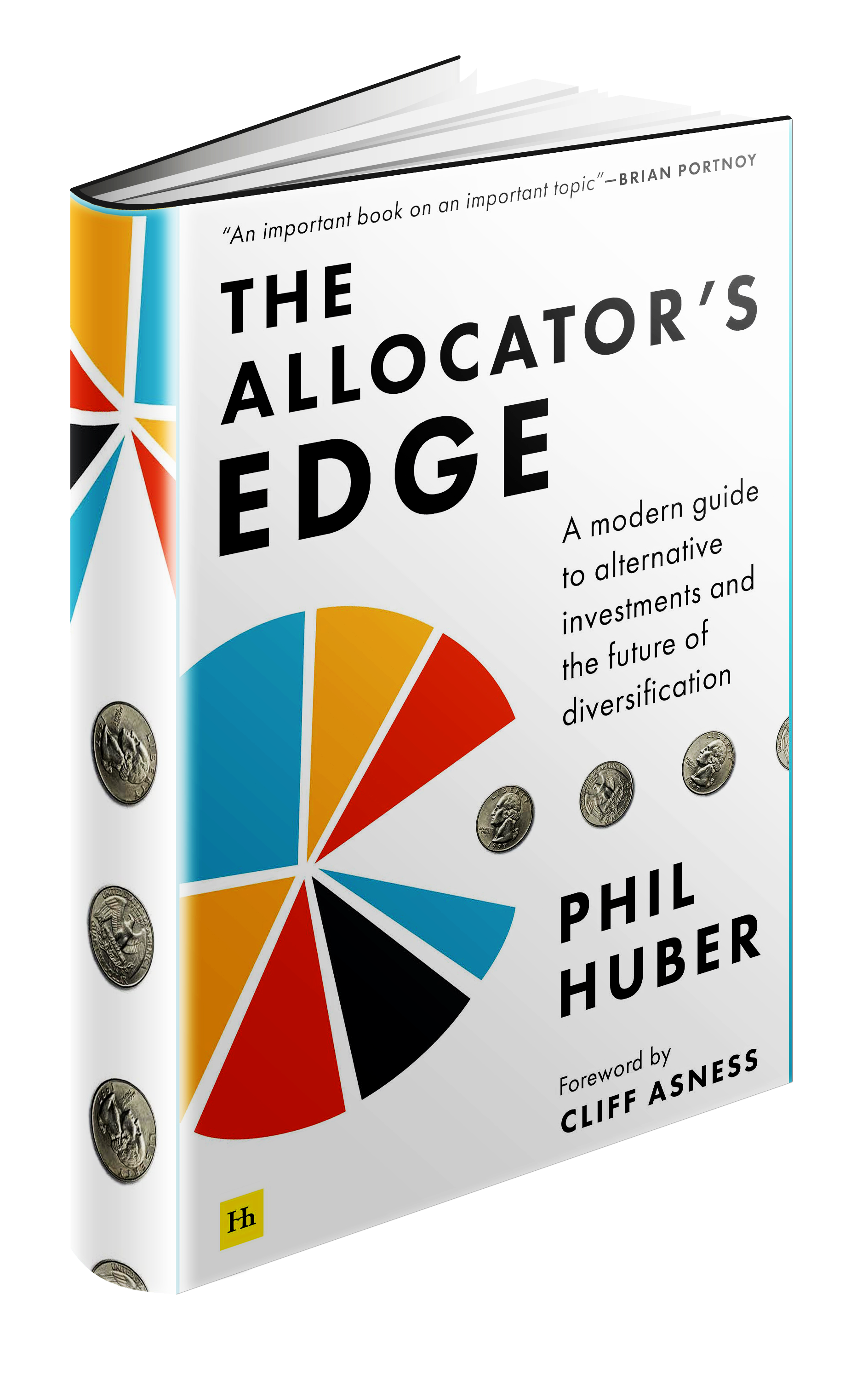 Recognizing that there was a massive proliferation of alternative investment vehicles, he decided to publish a tour-de-force guide that provides detail, reference, and rich insights on understanding how and why the universe of alternative investments available today fit into today's traditional retail investment portfolios.
Today's capital market assumptions (CMAs) show that investors must either lower their forward expected investment returns forecasts or learn how to productively use alternatives to augment total return and mitigate the risks inherent in today's low rates, low yields, and richly valued equity and bond markets.
We explore the numerous new tools and vehicles advisors, and in turn, their clients – investors – can exploit the alternatives universe that was once only available to UHNW investors and institutions. We also explore how advisors can begin to introduce the implementation of this universe of alternative investment solutions, to their clients.
Phil provides insight as to what the five main categories of alternative investments are that investors need to begin to consider adding to and against their legacy 60/40 portfolios which, for the most part, have enjoyed a 40-year secular disinflationary tailwind since the 1980s, in order to reduce the risk of being blindsided by changes in market and economic regimes.
"The best portfolio is the one you can stick with," over the long term, through thick and thin, and since behavioural risk is potentially the most deleterious and costly risk investors can experience in their lifetimes, it has now become critical for advisors to set themselves apart by helping their clients to construct portfolios that are resilient and sustainable, from the point of view of being able to maintain strategic asset allocations over the long-term, without being destroyed by future flights-to-safety.
*****
Where to find Phil Huber, CIO, Savant Wealth Management
Phil Huber on Linkedin
Phil Huber on Twitter (@bpsandpieces)
Bps and Pieces Blog
Savant Wealth Management
Phil Huber's New Book:
The Allocator's Edge: A modern guide to alternative investments and the future of diversification
*****
Where to find the Raise Your Average crew:
ReSolve Asset Management
ReSolve Asset Management Blog
Mike Philbrick on Linkedin
Rodrigo Gordillo on Linkedin
Adam Butler on Linkedin
Pierre Daillie on Linkedin
Joseph Lamanna on Linkedin
AdvisorAnalyst.com
******
"You don't have to be brilliant, just wiser than the other guys, on average, for a long time." Charlie Munger
Welcome to Raise Your Average, our deep dive journey into learning from the people and process behind the world of investing. Through conversations with leaders in the investments game, we peel back the layers of the onion on how these holders of the keys to the kingdom allocate their time, their energy, and their dollars.
We are all students and we are all teachers. We are the average of the 5 people we spend the most time with. Come hang out with us for a while and raise your average, as we raise ours.
Music credit: In Hip Hop, Paul Velchev (8MJZA6T3LK)