Listen on The Move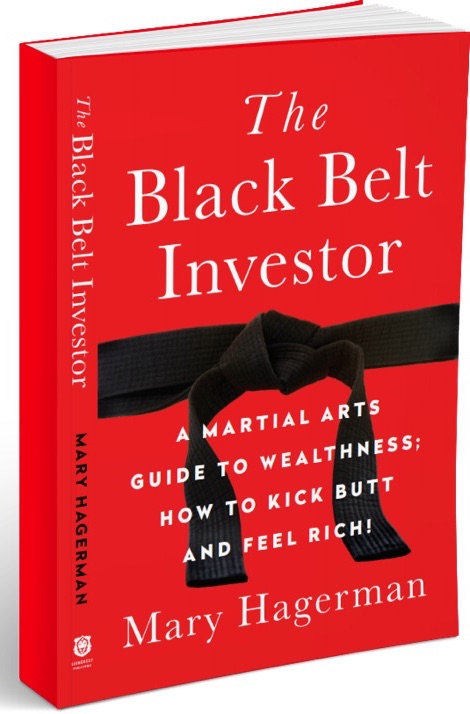 Mary Hagerman, accomplished, award-winning Investment Advisor, Portfolio Manager, and best-selling author of 'The Black Belt Investor', at Raymond James, based in Montreal, joins us for a fireside chat. Our conversation spans Mary's early career, her longstanding desire to implement true fiduciary financial planning in what was a traditional, transactional stockbroker/advisor driven business, to evolving her practice into a fee-based, discretionary portfolio management business model that allowed her to fulfill her career aspirations. The takeaway: It wasn't easy. There were numerous people, industry biases, and conflicting interests and challenges that could have just as well succeeded in dashing those hopes. But, there were also great mentors, and along her journey, her love and learning of martial arts (which inspired her to write her aptly titled book), which helped to embolden her resolve to become the wealth manager she is today.
In the midst of the mass financial trauma of the GFC in 2008-2009, Mary came to the wholehearted realization she wanted to transform the way she advises and invests with and for her clients, to include and substitute legacy investment products with low cost, index-based ETFs, and that if she was going to go higher and farther in the industry, her practice would have to make the leap into the fee-based realm. Unwittingly, Mary became one of the earliest women at her firm, and in Canada, to make the jump to not only using ETFs, but becoming fee-based, and jumping through the educational and regulatory hoops to earn the privelege of being a discretionary portfolio manager.
Mary discusses the challenges she faced as a woman coming up in the financial advisory business. In that regard, things have changed since, and she also reveals what she sees as all the silver linings – that this is a great opportunity and business for women to be in. Women, she remarks, are very well suited empathetically, and EQ wise, perhaps naturally more so, than men, better equipped at asking the hard, more sensitive and emotional questions, that men often shy away from, that get to the heart of peoples' relationship with money.
Finally, we talk about her highly regarded book, her newly formed charitable foundation (and how she did it), and her key advice for women wanting to be wealth advisors.
Where to find Mary Hagerman
Mary Hagerman on Linkedin
The Mary Hagerman Group
Mary Hagerman's Bestseller:
The Black Belt Investor: A Martial Arts Guide to Wealthness; How to Kick Butt and Feel Rich!
Copyright © AdvisorAnalyst.com